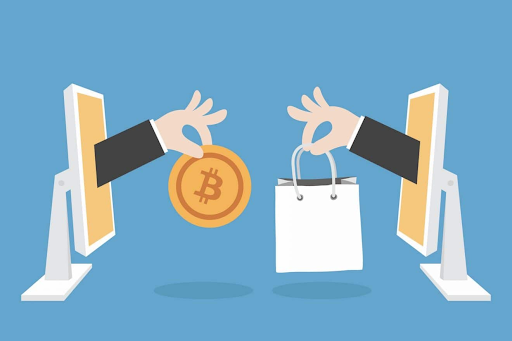 In the past few years, it has been observed that many people are intentionally turning their attention towards online purchasing. This is because people find it really very easy to search for the products which they desire to purchase from their comfort zone while sitting at their homes. This means with the introduction of e-commerce, now people actually don't need to be physically present in the retail stores as they can get all their necessary items at their doorsteps with just one click. So, no one is willing to give up on this advantage which everyone is getting only because of e-commerce either as a buyer or seller.

The Dynamic Duo - Cryptocurrency and eCommerce
Here being a competitive seller, you are definitely required to provide multiple payment options for your users to make their checkout process as easiest as you can. With the rising need for different online payment options, a new variable has marked its place in the current scenario which is known as cryptocurrencies. The introduction of cryptocurrencies in the eCommerce world has literally created a benchmark where more and more people are now starting to consider both 'Cryptocurrency' and 'E-commerce as the dynamic duo. Not only this, in the business world, these cryptocurrencies are now regarded as the 'future of the money due to their multiplatform applicability and raising demand as well.
Prevailing Crypto Market Enumeration:
There are approximately 7800 types of cryptocurrencies that have been introduced so far since 2009 which seems somehow confusing for the new investors. However, there are only a few out of that which have created gauge in overall currency-related trading markets. So, here we have certainly come up with a few relevant facts in your best interest regarding the evolution of cryptocurrencies so that you would become more familiar with it. So, here checkout these given statistical facts relevant to the cryptocurrencies market if you really want to start your journey along with these worldwide currencies:

In 2019, it has been recorded that the global value of cryptocurrency had reached up to $792.53 million. Not only this but it has also been estimated that the CAGR (Compound Annual Growth Rate) will rise at 30% where its global market value would reach around $5,190.62 million.
And it literally increased by approximately 78% in the following year. So, in 2020, the recorded cryptocurrency volume transaction was above $90.8 billion.
It is even now being speculated that the blockchain technology market, which is absolutely closely associated with the proliferation of cryptocurrencies, is expected to cross $39.7 billion by the end of the year 2025.
The Future Estimation - Cryptocurrency and Ecommerce: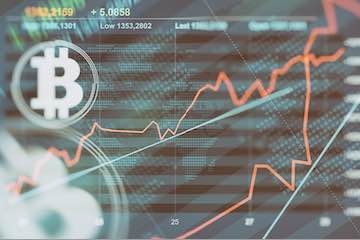 Like we all know that the cryptocurrency market has literally grown at a rapid speed in the past few years. So, on the basis of that lots of speculation has already been made. Here some of the expert analysts have provided that 50% of the overall currency markets will be covered by digital currencies during the period of 2025-2027.
This fact makes cryptocurrencies even more important for eCommerce traders in executing future commercial transactions. And because of this, both of the elements that are cryptocurrencies and electronic commerce are now regarded as the future of humanity where many innovation enthusiasts are absolutely waiting for the more realistic association between the two.
Conclusion:
In the above discussion, we have absolutely provided that cryptocurrencies are becoming a valuable part of the overall exchange system on which the eCommerce trader can truly rely upon. However, the process of this advancement is a bit slow as we need more platforms like Cryptalk Payment Platform to accept the payments in the form of crypto coins. Moreover, the security protocols which are required to execute safe transactions are not appropriate right now. At present, the scenario is changing where more and more technologies like blockchain are being introduced where this kind of payment system can be developed in the real world.