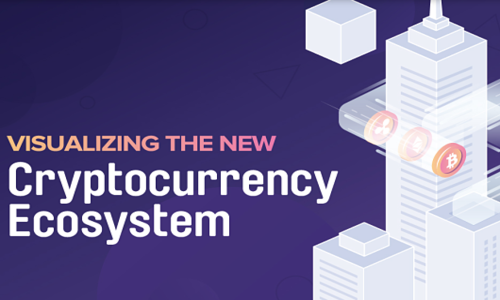 A new cryptocurrency ecosystem has come into existence. It now offers simple solutions to meet the complex needs of modern financial markets.
You might be wondering what this all-new ecosystem is all about, what is so special about it, what it holds in the future, and so on?
Well, let us dig deeper to get the answer.
Before getting into detail it is crucial to know the importance of cryptocurrencies for the future of digital finance.
Borderless:

Cryptocurrency drastically reduces both fees and processing time. It is due to a lack of cross-border restrictions.
Good financial Control:

You can easily control your funds the way you want.
No Censorship:

No Interference from the Government or major institutions

regarding blocking of financial activities at whim.
Enhanced Security:

You will be safe from fraudulent alterations from third parties.
Minimal costs:

There are fewer third parties so the transaction fee is less.
Solid Accessibility:

It reduces or eliminates traditional barriers to capital markets.
You must have got an idea of how cryptocurrencies have the potential to change the system of how people participate in the global financial markets.
The New Crypto Economy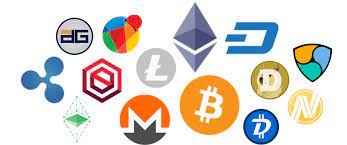 These days digital transactions are in trend. People love to go for cashless transactions. The cryptocurrency economy or we can say the token-based economy is evolving at a rapid pace. There are unique solutions that are emerging in finance, social engagement, security identifications, and so on.
If we further categorized the cryptocurrencies by their primary application within the cryptocurrency ecosystem, these are
Payments:

Digital cash is easy to use. It can be used by both eCommerce as well as Brick and Mortar retailers.
Store of value:

It is a completely new form of scarce native currency. It can be used as a means of settlement.
Stablecoins:

There is a version of crypto named fiat. Fiat is tied to the value of resources like gold or the US dollar.
Programmable Money:

It is borderless money that provides easy conversion between various currencies.
Digital Ownership:

You can handle it or store it digitally. It provides you with easy monetization of data.
Privacy:

All transactions will be digital and private. Some even offer anonymity.
Alternative Finance:

Digital assets like collectibles, tokenized securities, commodities, etc fall into this category.
Decentralized Utilities:

Crypto-enabled networks, services, products that go for exchange between assets fall in this category.
With this much categorization, it will be wise to say that cryptocurrency is not only adding value but utility too, to the digital economy. It is of much value to the global financial market.
Applications:
The good thing about cryptocurrency is, it is a programmable, customizable computer code. This means developers can easily design them for many purposes within the digital economy. If we consider everyday applications, cryptocurrencies are used as
In current projects: SPEDN converts crypto to fiat automatically. This helps to reduce the exchange rate risk, especially while offering convenient customer payment options. On the other hand, Slice offers real estate investing. It offers this investment to anyone for as low as $10,000 using fractional investment.
Near Future Projects: CyClean is looking forward to launching a fleet of blockchain-enabled electric vehicles. They will be used for mining crypto as users travel. This will help to reduce emissions.
Builderium (digital construction platform) can connect contractors to clients around the world using blockchain. This opens potential deals from across the world.
This is not the end. Many future projects are ready to create a powerful impact on how we deal financially. This new ecosystem has a huge potential to grow and survive in the future where you will be provided with both security and freedom.
Final words:
The use of blockchain-based technology and cryptocurrency is growing at an alarming rate. If we take data into account from 2016 to 2019, blockchain wallet users have grown from 9 million to 42 million. This increase in number is further rising in the year 2021.
You might be wondering why this huge rise in the number of users? Well, it is due to the ease and independence that it brings along with it. It provides all within your hand. You need not take permission to complete a transaction. You are living in a modern world where cryptocurrency is creating an innovative and accessible financial system all over the world. This cryptocurrency ecosystem has proven itself in the present and chances are high it is not going to disappoint in the future.