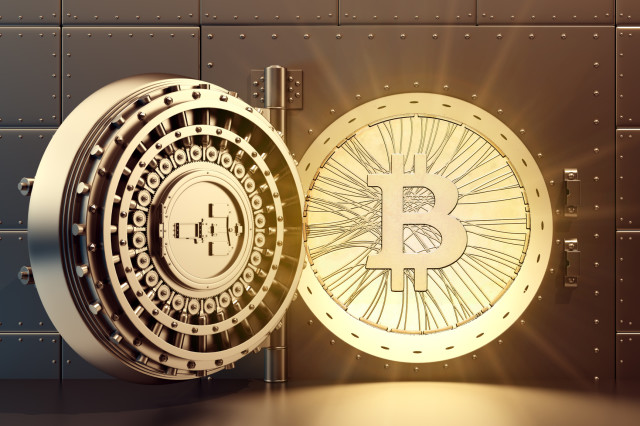 Here we are certainly going to discuss four different types of wallets purposely meant for storing Bitcoins in the form of digital wallets, hardware wallets, paper wallets and physical coins as well.
These wallets can be either categorized under hot spending wallets that work online and suitable for short term requirements or they can be classified under cold saving wallets that work offline and suitable for long term requirements as well. However, the purpose of every wallet should be providing a genuine level of security and protecting your funds from cyber attacks.
So, here plan your thoughtful action for storing your Bitcoin money in safest manner based on given facts:
Bitcoin Hardware Wallets & Hot Wallets:
If you are dealing with the crypto platform or mainly with the bitcoins then here the Bitcoin community generally suggests you to keep two different kinds of wallets for storing your digital currency. These two wallets are mainly known as Hot Spending Wallets or Online Wallets and Cold Saving Wallets or Hardware Wallets.
Now let's discuss here which one of these are more safest to store Bitcoins:
Bitcoin Hot Spending Wallets (Online Wallets):
The hot spending wallets are mainly used for carrying a small or medium balance of your bitcoin currency for the purpose of regular spendings or walking-around money as well. Typically, these kinds of hot spending wallets can be easily stored on users mobile devices for its systematic utilization. Here the primary Hot Wallets are:
Digital Wallets:
The digital wallets act as two ways either in the form of web-based or as hardware wallet as well which can literally be used on your mobile phone, on your computer or sometimes even on a paper.

Here when you choose to adopt the digital wallet for storing your Bitcoins currency then it is best advised to only keep a small amount of your crypto money in a digital wallet for fulfilling the requirements of regular spendings.
The digital wallets which are used for storing Bitcoins are perfectly encrypted to ensure its privacy. You can really access your online digital wallets from anywhere in the world. So, they can absolutely become a good choice for you to pay your current expenses while you are travelling. However, they are also vulnerable to cyber attacks and you better need to be cautious about that.

Bitcoin Cold Saving Wallets (Hardware Wallets):

The cold saving wallets are mainly used for holding the capital amounts of your bitcoin currency which you can use occasionally for specific purposes or for refilling bitcoin hot spending wallets as well. Typically, these kinds of cold saving wallets are completely offline that ideally perform as fireproof lockers at your homes. Here the primary cold wallets are:
Offline Wallets:

As the name suggests, the offline bitcoin wallets aren't internet accessible. That's why they are mainly called cold saving wallets or hardware wallets.
These offline wallets are not actually physical objects instead they are simply desktop objects which are merely not connected to the internet. However, the keys used for operating these offline wallets are certainly kept on the physical machines itself.
Here you can consider these offline wallets much safer than the digital wallets because they are relatively not vulnerable to cyber-hackings. This mechanism absolutely ensures its highest security level in every possible manner. But as you know, they are originally kept on computers. So, they are still exposed to a certain kind of Bitcoin targeting malwares. Hence, it is recommended to install the antivirus programs in your system to create a protection layer against the malwares.
Further, there are three different types offline wallets where any of which you can choose from: hardware wallet, paper wallet or a physical coin wallet.
Hardware Wallets:
These wallets certainly fall in those categories where a piece of hardware device like USB is utilized for storing your Bitcoin currency.
Paper Wallets:
Here, for using paper wallets to store Bitcoins in offline mode, you will be required to acquire more knowledge of cryptocurrency payment systems. Once you feel that you have gained enough information then you can directly jump to the option of using Paper Wallets for storing Bitcoins without any doubt.
Physical coin:
With this option, you can utilize some tamper-proof stickers that can be converted into physical coins upto a certain amount of your Bitcoin money.
Conclusion:
Here if we are genuinely discussing one of the financial streams that is cryptocurrency marketplace then it is the only one that somehow still manages to stay off the grid without any involvement of banks or central government authorities. However, here we certainly realize the fact that with great independence, great responsibility also comes your way. So, holding these digital cryptocurrencies such as Bitcoins in the long run absolutely demands the essential level of security in regard to protecting your digital funds. By reading this content, you will absolutely become aware of the true facts that will surely help you in protecting your Bitcoins and storing your money in the safest manner.