Start Accepting Crypto as Payment
Within a short span of time, Cryptocrunnecy has proven its worth. This is why many business owners from around the world are ready to accept Crypto payments. And why not so when it offers low transaction fees, merchant protection, increased sales, and much more
But the problem is, Cryptocurrency has certain limitations. It has technical barriers, high volatility, security issues, regulatory uncertainty, etc. So it becomes difficult for small business owners to accept Crypto as a payment.
Really?
Not anymore. Let's discuss in detail how!
When it comes to accepting Crypto as payments, You need to know that anyone with a cryptocurrency wallet can individually transfer coins to others. When it comes to accepting this payment, a QR code is required to connect to a wallet. This QR code will be scanned by the other person to transfer to your account. You also need to know that though some wallets charge a fee for spending, you are not required to pay any fee for accepting Crypto payments.
Apart from this, there are many options. It is up to you what business you carry and what payment method suits your business.
Personal Crypto payments: If you are just a beginner and are not sure whether you want to accept payments, you can try it first. For this, you are just required to create an account on the secure network. For more details you can visit here https://cryptalks.app/open-a-business-group
Once the account is created you are free to exchange instantly. The second thing that you are required to do is, to open and download a wallet. After the installation, you will be able to both send and receive payments.
Peer-2-Peer Payments:

Peer-2-Peer technology is one of the modern technologies that lets you use your smartphone or computer to transfer money from a credit card to other accounts. This is the reason why most eCommerce business owners and consumers from around the world are using P2P technology for payments.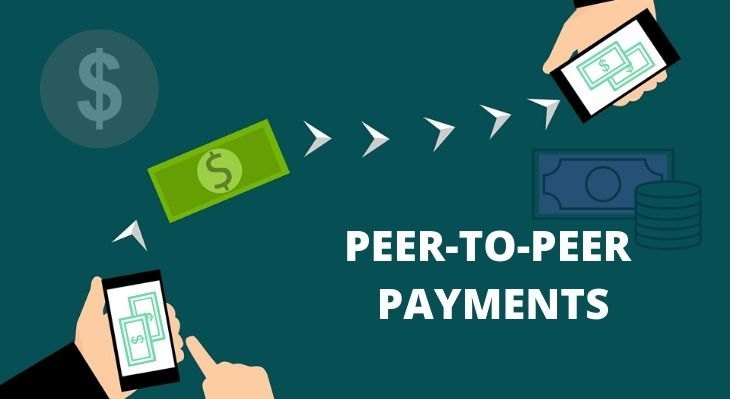 It is similar to PayPal and you can easily use it for accepting Crypto payments. All customer needs to do, is to allow their credit card to be used for accepting and sending funds. The differentiation will be made on the basis of email addresses. This will allow the consumer to send money using the same P2P network.
Physical POS Bitcoin Terminals:

If you are a store owner or you own a brick-and-mortar store and are looking forward to introducing Crypto payment menthod then you can easily do it using a point-of-sale system. This system will make accepting crypto payments easier for both your workers and customers.
The good thing about this system is, it can be integrated with your cash register. You can also go with a Crypto terminal. This will allow your customers to access wallets and make payments.
You must have got an idea on how to accept Crypto as a payment. Still, if you want to go specific, here are some platforms that are good for small business owners, to begin with.
Coinify: Coinify lets you unleash the power of cryptocurrency payments. It is one of the best gateways to the future of professional payment solutions. You can easily accept payments both online and in retail stores using Coinify.
It allows your customers to make deposits to their accounts with direct virtual currency deposits and receive amounts in traditional currency. Moreover, it is dedicated to providing a secure and compliant platform thus comes up with high-security standards.
BitPay:

BitPay is one of the world's largest companies that enable businesses from around the world to

accept cryptocurrencies as payment

.

It offers you various tools that help you to accept Bitcoin and other crypto payments easily. It also provides you with other options like hosted checkout, payment buttons, invoicing, QuickBooks, Shopify integrations, and much more.
Customers can make payments online, by email, or even in person. But the thing that makes it suitable for business owners is, it protects businesses from crypto price fluctuations. It only charges a 1% fee on transactions.
CoinPayments:

CoinPayments offers one of the best cryptocurrency payments services. It has been helping businesses from all around the world since 2013. It acts as a payment processor for both in-person and online transactions. It supports various cryptocurrencies including Bitcoin.
The good thing about CoinPayments is, the plugin works with almost every major eCommerce service. Then it doesn't matter whether it's Magento, Shopify, WooCommerce, and so on. It is a good place to start with as it comes with a lot of features that are beneficial for small-business owners and beginners. Moreover, it just charges 0.5% in the form of a processing fee.
Conclusion:
Crypto payments have gained a lot of importance in the past few months. It is used by many business owners around the world. It is basically due to its ease and simplicity. But there are many business owners that haven't implemented them in a form of payment method. This due to insecurity and unawareness. If you are one of them, you can use them to your advantage. Now how to use it effectively is told to you.

Even we are helping business owners to induldge Crypto payments and offering best services for both Individuals and Business owners. Still looking for more details then you can send your queries to us.

Register to our platform here